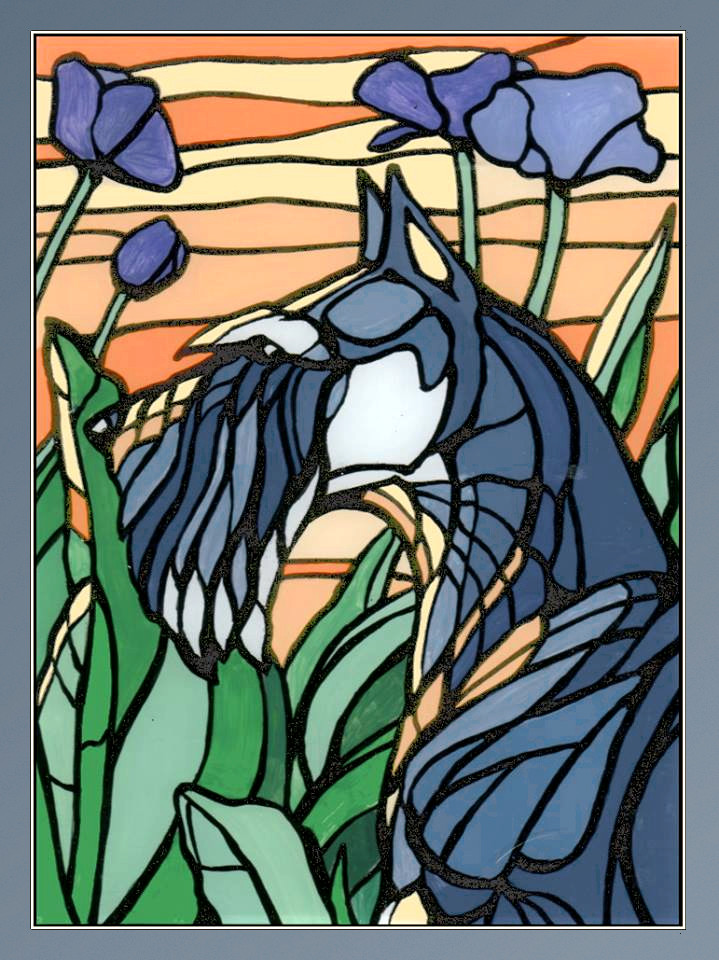 "Design #1: Schnauzer Head Study"
NEW! Reverse Glass Painting
Reverse painting on glass is a centuries old art form in which the image is painted in reverse on the back of a sheet of glass. Be sure to visit often, as more designs are currently in development.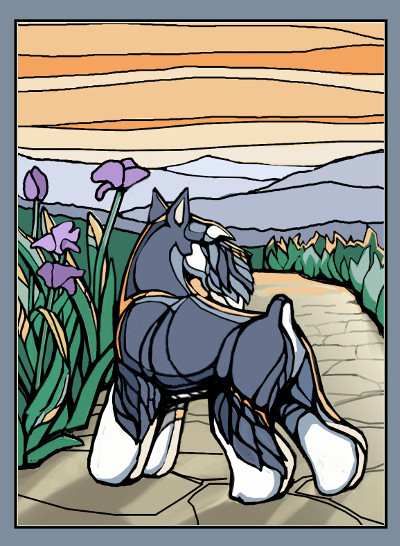 "Design #2: Garden Walk"
Each glass painting is hand painted and comes complete with frame. (Taxes and shipping not included)
5" x 7"
6" x 8"
8" x 10"
$80 US / $100 Cdn
$95 US / $120 Cdn
$130 US / $165 Cdn
Special pricing for multiple orders and club specialties. Custom orders available in all breeds, prices on request.