Just a hobby !
---

This shot of a typical prairie thunderstorm was taken about 3 miles east of Delisle, Saskatchewan.

Taken early in the morning in February near Kenaston, Saskatchewan. It turned into an ice storm that covered the highway in an inch of glaze ice. A trip to Winnipeg that should have taken me 9 hours...oh wait. Nevermind.
It took me 9 hours. We won't talk about that. This isn't the crazy driving story page.


Just some snow drifts.

| | | |
| --- | --- | --- |
| | Just after I took this photograph I crossed a bridge. The temperature was just below zero. You know those signs that warn "Bridge freezes before road"? Believe them. The guy infront of me left his front bumper as evidence... | |


Canola field in July near Delisle, Sk.

Moose Mountain Creek in October
- near Arcola, Sk.

My brothers should have been flogged for what they did to this car.
Right after the idiot who sold it to them.

Hoarfrost in January - across the street from my house.


Taken in my garden.


The railroad trestle at Outlook, Sk. I just liked the way the light and shadows played against the iron. At no time was I tempted to actually go out there and stand on the little platform to wait for a train...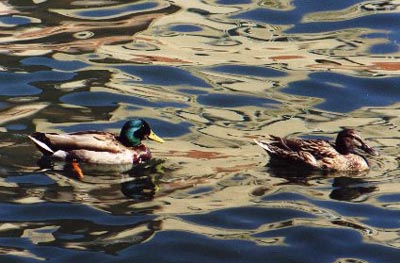 At Baltimore Inner Harbour.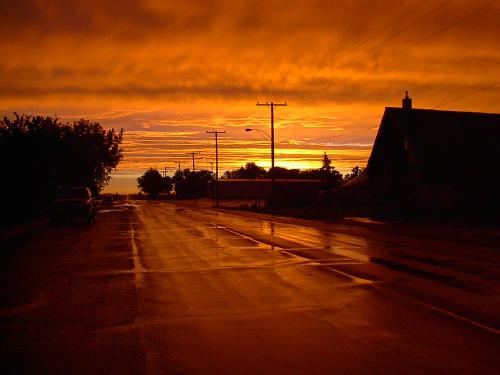 View down my street, after a heavy rainburst in September.
---
Click on the thumbnails to view more photos.

&nbsp&nbsp&nbsp

&nbsp&nbsp&nbsp

&nbsp&nbsp&nbsp

&nbsp&nbsp&nbsp

&nbsp&nbsp&nbsp

&nbsp&nbsp&nbsp

&nbsp&nbsp&nbsp

&nbsp&nbsp&nbsp

&nbsp&nbsp&nbsp

&nbsp&nbsp&nbsp

---
home