Am.GrCh.Can.Ch.Minuteman Underworld - After a puppy career that included three specialty Best In Sweeps wins, Racket finished by going Best of Winners at the MSC of Southern California, and received an Award of Merit in his first appearance as a special at AMSC Great Western.
"Racket" then returned to the ring in Canada, where he finished going Best In Specialty at the MSCC National. (2011)
On 2011 Montgomery County weekend, he scored an award of merit at Hatboro and the AMSC National, and Best of Breed at Devon!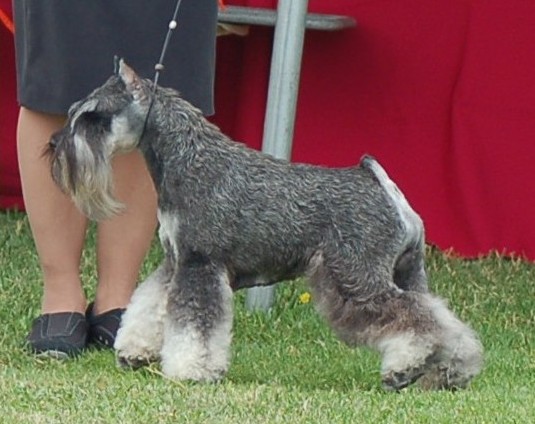 Flash! Best in Show at Regina K&OC, May 20th, 2012!